Houston Tile Cleaning Company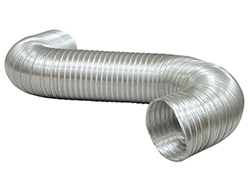 Having your air ducts and vents regularly maintained and cleaned will not only save you money over time, it will also help extend the life of your heating and cooling system. Using special brushes and vacuum equipment, our technicians are able to pull the built-up debris and dirt from the ducts, allowing cleaner fresher air to flow more freely through your A/C and heating system. Leaving no area undone, we thoroughly clean every vent, and can even change out the filters throughout the home if you like.
When it's time to have your vents professionally cleaned, you can rely on us to do a complete and professional job. Regular air duct cleaning includes a brush and vacuum process to remove dust and dirt. A standard cleaning for an average size home will take a minimum of one hour or more.
The government does not have a recommendation for how often a person should have their ducts cleaned. However; if you see dust and dirt blowing out of your vents or if you notice mold or mildew growing around your vents you may want to unscrew the vent and take a look inside. When your air ducts become a source of mold spores, dust, and allergens your heating and cooling system becomes an efficient delivery system to blow these contaminants all through your home.
Occassionally some customers call us to report visible debris blowing out of their duct system and these customers also often report sinus issues and headaches they feel are a result of the allergens being spread by their ventilation systems. Energy efficient homes sometimes aggravate the problem by keeping all of the dust, hair, dust mites, and allergens within the home. If you would like to have your ventilation system cleaned and cleared of dust, and allergens please give us a call today and breathe a little easier!
In special cases mold and mildew treatment may be needed. In the Houston, TX area air ducts can become contaminated with mold, mildew and even fungus. In Houston the summers are hot and humid this means we must run our air conditioners to keep cool. The humidity along with the cold air from the AC causes condensation, this moist environment provides the ideal conditions for mold and mildew. When the air condition blows cold air into your home it can also blow mold spores which aggravate allergies and sinuses.
Our process for mold and mildew removal includes an initial cleaning to remove all of the contamination from the duct work. This initial cleaning uses brushes and vacuums along with a sanitizer, and EPA approved biocides. The time it takes to thoroughly clean your home will depend on the size of the system and the severity of the mold contamination.